Local group policy is a feature embellished in Windows to maintain windows operations, user settings, and other inclusive programs in a centralized way on any computer sharing a common domain. The local group policy editor is befriended with almost every Windows version from 2008 that enables secure access or log-in to a specific machine simply by a valid user Id and password to ensure a safe work environment. The local group policy editor proficiently works without relying upon any active directory in operating systems on computers.
Usually like some common systems, appearance, network settings, etc. We can modify them through the control panel, but everyone is certainly not satisfied with this, because there are too few things that can be modified through the control panel; users with slightly higher levels can modify the registry to set up the system, but the registry involves too much content and it is not convenient to modify. The group strategy is just between the two, involving more content than the control panel, security and control panel is very high, and the rationality and operability is stronger than the registry.
In many cases, we will use the Group Policy Editor to perform some advanced settings on the computer. So today we will explain how to open the Group Policy Editor on Windows 10. If you don't know how to open Group Policy, you can refer to one of the following method to open.
Method 1. Access Local Group Policy Editor by Shortcut
If you are frequently in need to access the Local group policy editor then preferably first create a desktop shortcut to the editor. It would help you access the editor directly without getting confused by settings, tabs, and menus also save your time from repeat access. Steps to follow the access are:
Step 1. Go and tap open windows explorer and then locate the directory (C:\windows\system32)
Step 2. On the other panel, a list will view where user need to opt for "gpedit.msc" by right-click and send it to >> Desktop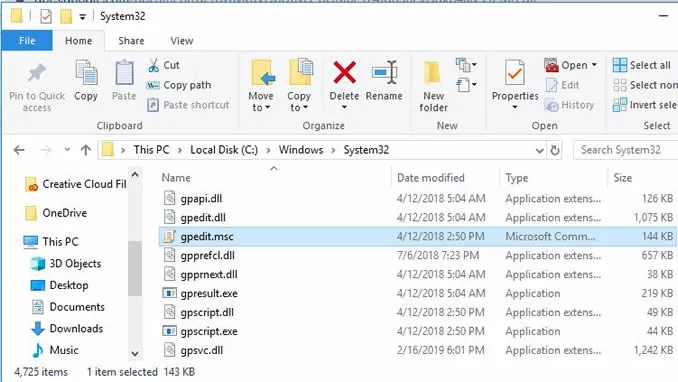 Step 3. This will include a desktop icon for the editor on the dashboard right from there the user can fast access the Local group policy editor without any stress just in one tap.
Also read: How to Fix Windows 10 can't Connect to This Network
Method 2. Access Local Group Policy Editor by Command Prompt
For more user assistance, windows local group policy editor can be easily accessed by command prompt in simple steps. This is quite a static and systematic way that only users with knowledge of command prompt can only access the editor without any loss.
Step 1. Tap the "Start" button and type Command Prompt (Open As Admin).
Step 2. Feed command prompt window with "gpedit.msc" and press Enter.

Step 3. This will directly give access to the local group policy editor in windows 10.
Don't miss: How to Disable Windows Smartscreen in Windows 10
By wasting no time this is another short and simple way to reach out to the group policy editor where users significantly following the RUN command can access the editor but the user needs to be familiar with this command too.
Step 1. Tap Windows key and "R" at the same time a command box with title RUN will reflect on the screen.
Step 2. Where to have to feed "gpedit.msc" the address of the file in run command and press Enter.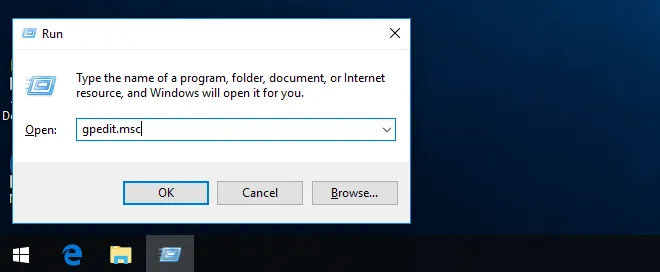 Step 3. Finally, you will get access to the Local group policy editor just by following a few simpler steps.
Method 3. Open Local Group Policy Editor by control Panel
Let's understand the access to the editor via the control panel in a more systematic manner. This is furthermore an intense way to understand but still, an authenticate way to access without interrupting other system files and programs as well.
Step 1. Open the control panel window by typing the "Control Panel" in the start menu.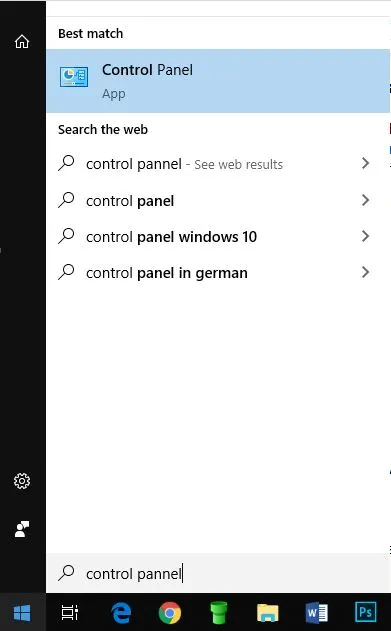 Step 2. Feed "group policy" in the search box on the rght corner of the control panel window.
Step 3. A message box title with an "Administrative tool" will open.
Step 4. Now click on the Edit Group Policy and the user will get direct access to editor windows 10.
Method 4. Open Local Group Policy Editor by Search
This is another proficient way in windows 10 to access the local group policy editor in a simple way. This is quite easy but indeed a safe and valid approach to access the editor. This is one of the fast ways to access the editor.
Step 1. Click on Start Button from the Taskbar.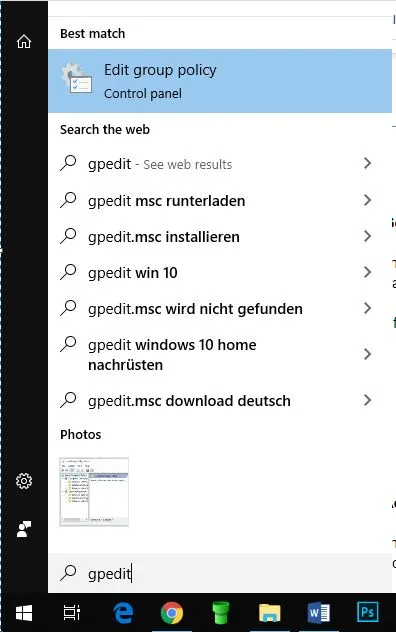 Step 2. Feed the search box with "gpedit.msc" and tap Enter.
Step 3. You will find the Edit group policy as a result with a right-click user is in access to the editor in no time.
Learn More Group Policy :
Group Policy is a mechanism that administrators define for computers and users to control applications, system settings, and administrative templates. Generally speaking, it is a tool for modifying the system and setting the program between the control panel and the registry. Microsoft has adopted the group policy mechanism since Windows NT 4.0. The development of Windows 2000 to Windows XP has been quite perfect. Group Policy allows you to modify many settings for Windows desktops, start menus, login methods, components, networks, and Internet Explorer.
So who is trying to access the Local Group Policy Editor in Windows 10, don't feel troubled. The above-discussed ways to access the Local Group Policy Editor in Windows 10 are simple and best briefed for users to provide assistance and knowledge. Still, If any query persists do notify us in the comment section.