A Windows 10 activator can be a very handy utility when you don't have a product key to activate your copy of Windows 10. Whether you're doing a re-installation, repairs or a fresh installation, you will need to activate the OS at some point. This article showcases three of the top Windows 10 activators for 2019. All of these applications are used by thousands of users worldwide, and they have stood the test of time by constantly adding to their repository of product keys to activate Windows 10. They'll also quite easy to use, which means you don't need any sort of technical expertise or prowess to use. Simply follow the instructions provided under each section and activate your copy of Windows 10 in minutes.
Note: Before using any Windows 10 activator, please ensure that your anti-virus program is temporarily turned off. The activator application may be identified as malicious software in many cases, so you want to bypass that protection during the installation and activation process. You can turn it on after the activation is successful. It's also good to temporarily turn off any firewall you may have in place as a security measure.
Microsoft Toolkit
Microsoft Toolkit is one of the most effective Windows 10 activator programs around, but unfortunately, it is only meant for the 64-bit operating system architecture of Windows 10. Skip to the next tool if you have a 32-bit system. The advantage of using this is that your copy of Windows 10 will be activated for life, which means you can confidently do upgrades as and when Microsoft releases them. The activation will automatically carry over to the upgraded versions of Windows. In addition to being able to activate the OS, it can also activate MS Office products, so it's definitely a utility to consider seriously.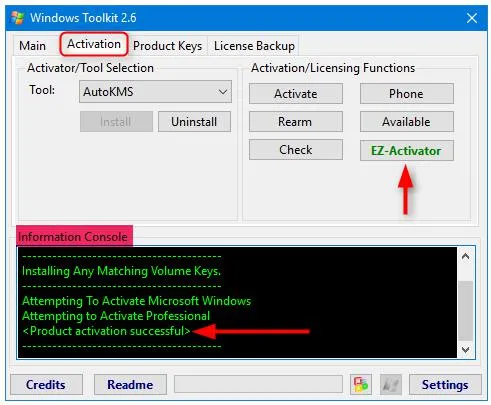 Step 1: Download the application and install it on your Windows 10 PC.
Step 2: In the main window, click the button with the Windows icon to launch the Windows activator.
Step 3: Click on the Activation tab, and then click the EZ-Activator button. This will run the AutoKMS.exe file, which will activate your copy of Windows 10. A restart will be required after the process is complete.
Since this only works for 64-bit versions of Windows 10, you can try this next method if you have a 32-bit OS version. It also can be used to activate Windows 7 Professional and Ultimate.
KMSAuto Lite (Windows 10 Activator)
KMSAuto Lite, also known as free Windows 10 Activator, is another popular program for activating copies of Windows 10. It can also be used to activate copies of MS Office suite of products. As the name suggests, it is a lightweight application and is based on the powerful KMSAuto utility.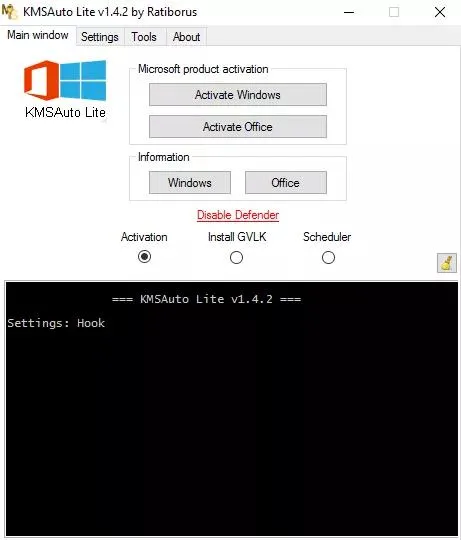 Step 1: Download the archive file containing the KMSAuto Net.exe file and extract it.
Step 2: Run the .exe file to open the activator. Click on Activation > Activate Windows.
Step 3: Once completed, restart your PC to start enjoying your newly activated copy of Windows 10.
KMSAuto Lite works by creating a virtual server on your Windows 10 PC. That means you will need to re-activate your OS if the virtual server is deleted for any reason. It's something to be aware of in case your copy of Windows 10 suddenly loses activation status. Other than that, the activation is a lifetime one.
Windows 10 Loader/Activator by Daz
Another popular Windows activator is Windows Loader by Daz. It works with most versions of Windows, including Windows 7 and Windows 8, but there are different versions for each OS. It basically injects a code called the SLIC (System Licensed Internal Code) into Windows before the OS boots up. This makes the Windows Activation Technologies (WAT) think that Windows Loader has been installed on a genuine licensed version of Windows 10. It's quick and it's easy to use, even for first-timers.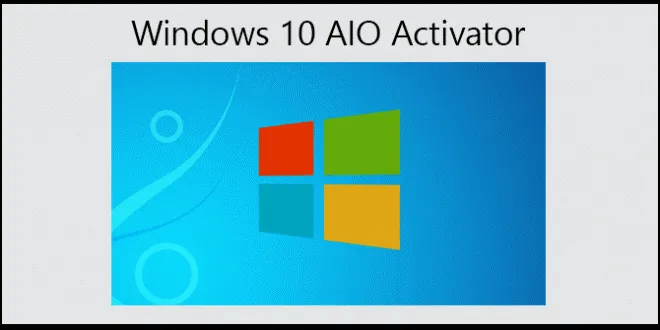 Step 1: Download the 32-bit or 64-bit version of the tool and extract the .exe file inside.
Step 2: Run the file and click Activate in the Window.
Step 3: Restart the PC. Your Windows 10 copy will now be activated.
All of these top 3 free Windows 10 activators will permanently activate your copy of Windows 10. That means future upgrades will automatically be activated as long as you're doing it on the same machine. If you clean-install Windows 10 or upgrade from earlier versions, you will need to use one of these tools right after the upgrade. Each of these Windows 10 activators uses a different method to activate your operating system, so if one of them doesn't work for any reason, you can try the others. If all else fails and you have a registered copy of Windows 7 or Windows 8.1, you can use the same product key to activate Windows 10 when you upgrade that PC. In such cases, you may need a key finder rather than an activator.