Recently, quite a few Windows 10 users have found a hidden $Windows.~ BT folder under the C drive after upgraded win10, you might see it takes up a lot of space, then you want to know what this folder is for, can I delete $Windows.Bt folder in Windows 10?
In fact, the $ WINDOWS. bt folder is basically a temporary folder that is created when Windows are updated. It is generally used to save Windows installation records, such as error reports, configuration data and more. It is a hidden folder but it occupies lots of space in the system, thus making people refrain from updating their windows regularly. If there is a a hidden folder named "$Windows" appears on your C system drive and it keeps growing. It means the Windows 10 upgrade files are already quietly downloading in the background!
There are several ways to remove $WINDOWS. BT folder in Windows 10.
#1. Enable the Hidden Files
As the folder is hidden, you have to first enable the hidden files. The steps to enable the hidden files are:
Step 1. Open file explorer > This PC > C:\ drive (or another system drive where Windows 10 is installed)
Step 2. In the menu bar, click on the view tab. Check off "hidden item" in the show/hide group.
Step 3. Now you are able to see the files which are hidden.
#2: Delete $Windows.~BT Folder using Command Prompt
There are different ways to delete the $Windows.~BT folder: In order to reclaim the valuable disk space, you can right-click on the folder and select the delete option. But if you are not able to delete it then here are some ways to forcefully delete that folder. In this method, the user has to execute the command prompt and type some specific commands. Don't get in trouble we have simple steps to do this task:-
Step 1. Type command prompt in the search bar and right-click on it and hit on Run As Administrator.
Step 2. After executing the command prompt (as administrator) type the following commands and then press enter.
takeown /F C:\$Windows.~BT\* /R /A
icacls C:\$Windows.~BT\*.* /T /grant administrators:F
rmdir /S /Q C:\$Windows.~BT\

You will get a "successfully processed" message. Now your temporary $windows BT folder has been deleted.
#3: Delete $windows. bt Folder using Disk Cleanup
$WINDOWS.~BT folder can be deleted easily and permanently without violence. We can delete $WINDOWS.~BT folder by using the disk cleaning function. After scanning the system files, then select the temporary installation file and directly delete this folder. The following specific steps will tell you how to open the Windows 10 built-in cleaning tool.
1. First, simply hit on This PC icon on your desktop.
2. Right-click your local C: drive (or the drive where windows are installed) and then select Properties. Or press "Windows key + R" then type: cleanmgr.exe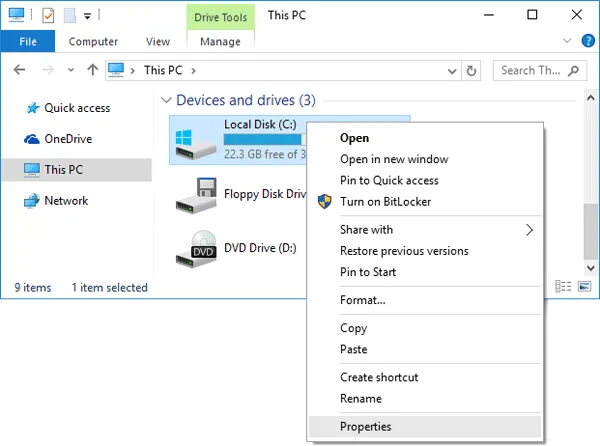 3. Click on Disk Cleanup.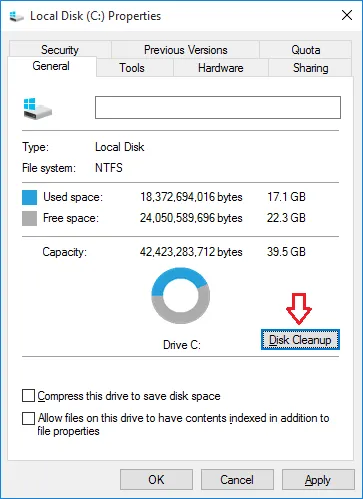 4. Disk cleanup dialog box will appears.
5. Now you have to aim at the "Clean up system files" button.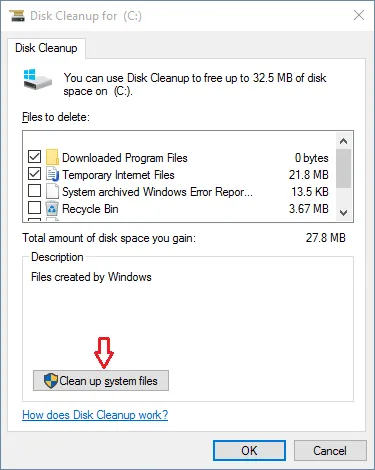 6. The disk cleanup will calculate how much space you will be able to clear up. It will scan the system files to determine what all can be deleted without incurring any loss of data.
7. After scanning the Disk Cleanup dialog box will open again with many options.
8. To delete the $WINDOWS.~BT folder, you need to select "Temporary Windows installation files" or "Previous Windows installation(s)".
9. Even after following these steps you see the $WINDOWS.~BT folder then you can delete it manually by pressing the right click and delete option.
10. Now you have to hit OK and now Disk Cleanup wizard will clear out everything in the $Windows.~BT folder. Sometimes there is a lot of data to delete, please be patient while they are removed from your hard drive.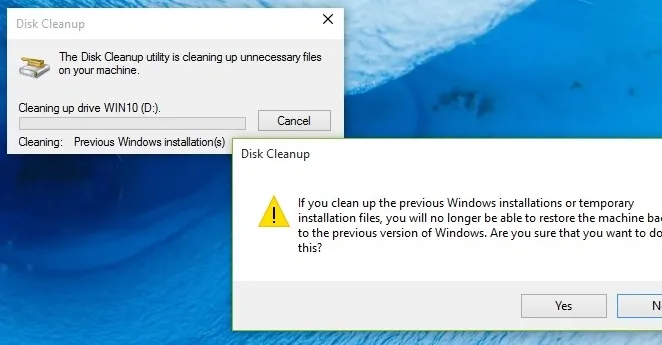 Now, you've successfully deleted $ WINDOWS. ~ BT folder in Windows 10. The $ WINDOWS. ~ BT folder is a temporary windows installation file automatically created when Windows 10 is updated and remains on the hard drive even after the process of update is complete. All the files with $ can be deleted directly but only if you have administrator rights. The original system will keep for 30 days after you upgraded to Win 10, if you don't like Win 10 then you can restore the system within 30 days. So,as you can see, it's not difficult to delete $WINDOWS.~BT folder after Windows 10 Update. If you are running out of space in your hard drive then it comes in handy to delete this folder as it only contains files required during updating and size is relatively large.